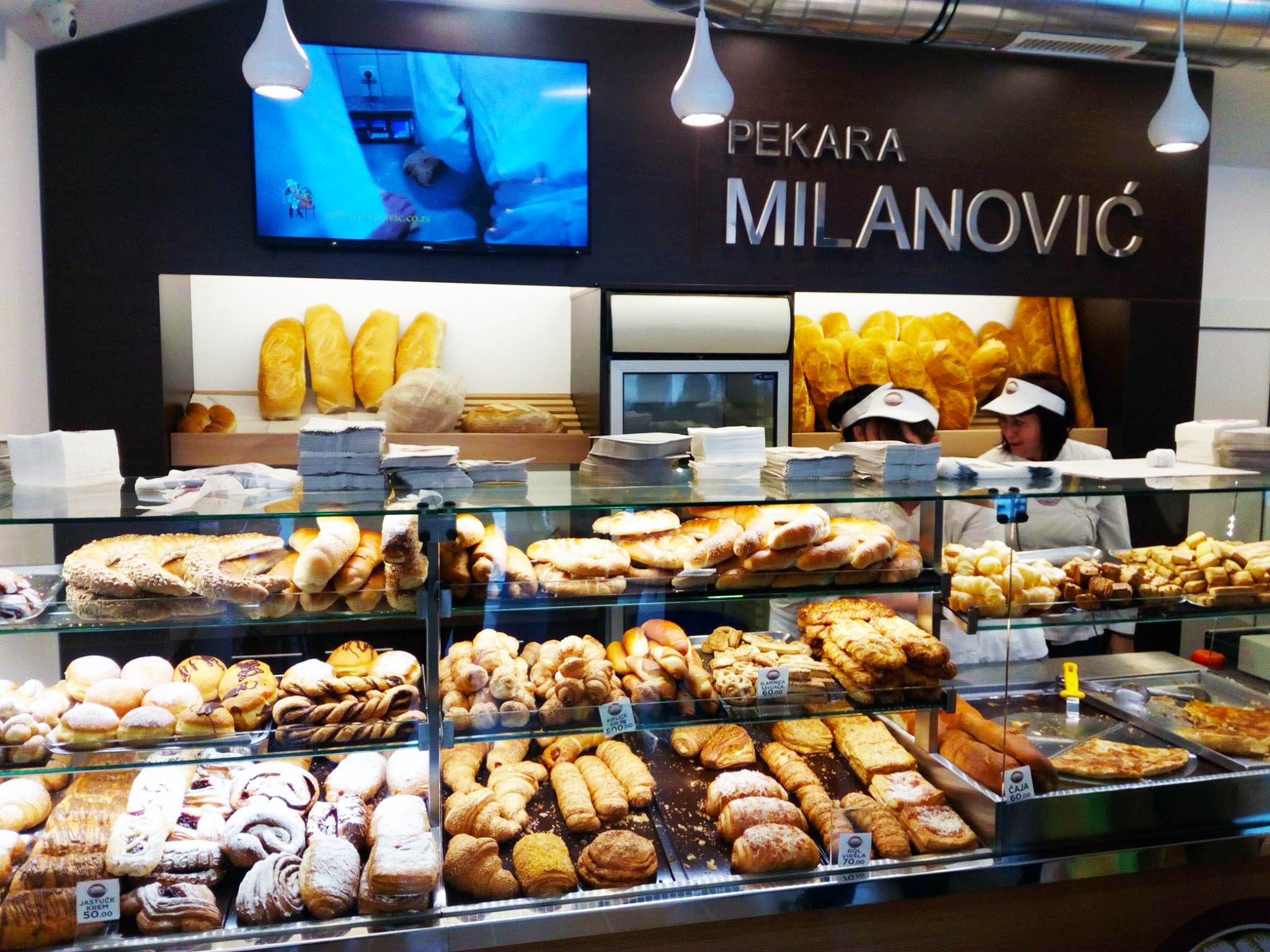 We are a family-owned manufactory that, with ten years of experience, is successfully cruising in this area.
We successfully completed our artisan education in Belgrade, and through the practice with the best Belgrade masters, transferred the knowledge and experience to our bakery, to the delight of all our clients.
By listening to the market and the demands of our customers, we achieve services that are mutually respectful.
Fair work is our true recommendation.
We have served hundreds of clients in these areas, and with these recommendations we have increased our business. By gradually expanding our capacity, we are adapting to the market demands that lie ahead.

We have 3 retail outlets located in Petrovac na Mlavi, one in front of the old suspension bridge over the Mlava River on the way to the city park, the other at the entrance to the Green Market on the right, from the Serbian Rulers street, and the third in the center at the intersection and it is a Pizzeria facility. In addition to 3 facilities in Petrovac na Mlavi, we opened new facilities - our bakeries in Svilajnac and Žabari.
We hope that you will drop by to us at the first opportunity and be accommodated in this very pleasant environment, with the quality service of our workers.